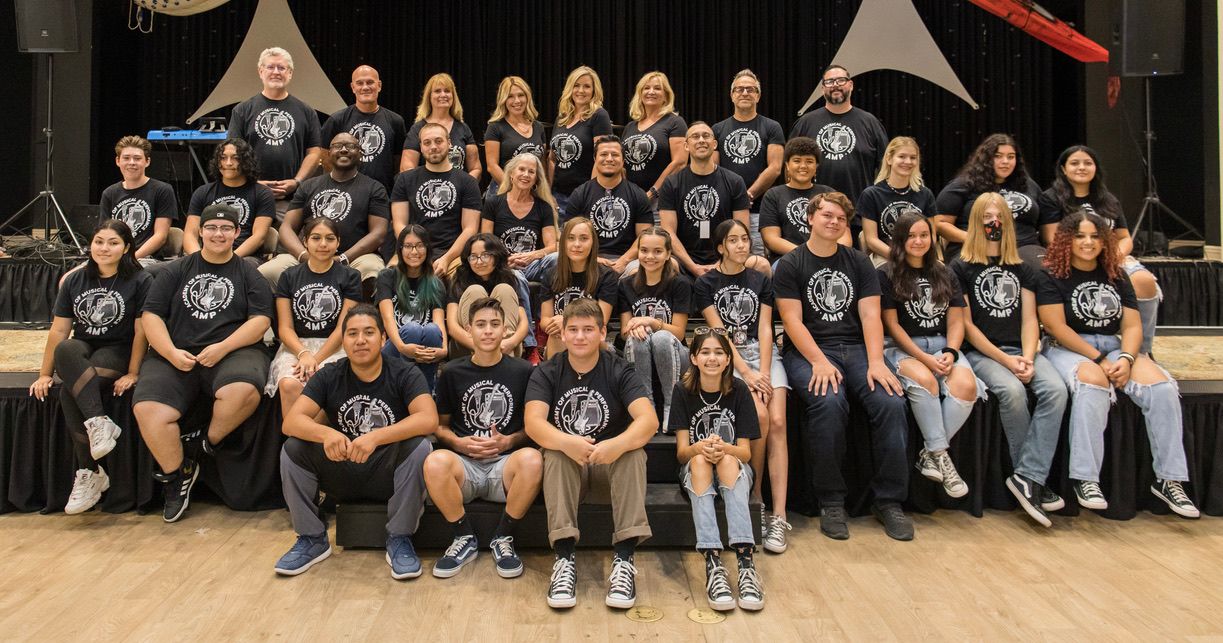 About
AMP Summer Camp is an intensive contemporary music performance day camp for Coachella Valley youth in 6th—12th grade. For 3 weeks, musicians create, communicate, and collaborate on original and cover music in bands, culminating in a Final Showcase for hundreds of people.
Total Cost of a student at AMP Camp: $2500
Actual Tuition Cost for AMP Camp: $1200   
You pay ~$400 per week!
For those attending Summer school, you can now attend the second two weeks of camp for $800!!!
Dates + Format
AMP Summer Camp 2022 runs from July 11 - July 29, with a Final Showcase on Saturday, July 30. Camp days run Monday - Friday from 10am-5pm at Hope Center in Palm Desert, and accepted students are expected to attend all days of camp. AMP provides lunch. If you have questions or concerns, please email our Executive Director Humberto Vela.
 Timeline:
Sign-up by:  June 5th 2022
If you are new to AMP Camp, an evaluation is required and will be held live in person on June 4th and June 11th from 10am-12pm in Downtown Indio at our studio. For those that have already participated in any previous AMP programs, an evaluation is not required unless auditioning on a new instrument. Please let us know if you can not make these audition dates and we will do our best to accommodate you.
Tuition Due: Mon, July 1, 2022
Camp Dates: Mon, July 11 - Fri, July 29
Final Showcase: Sat, July 30
 Tuition + Assistance
Tuition for AMP Summer Camp 2021 costs $1200 (reduced from $2500), and there is partial Tuition Assistance available.
Total cost of a student at AMP Camp: $2500 
Actual Tuition Cost for AMP Camp: $1200  
You pay ~$400/week! 
AMP raises funds via grants and donations in order to lower the cost of tuition on our participants and their families. AMP's mission is to keep our programs affordable, so the Tuition cost is less than what it actually takes AMP to put one student through our programs. A special thanks to all of our generous donors and sponsors who allow us to subsidize much of our tuition costs and to offer this session to families at an affordable price.
AMP is also proud to extend Tuition Assistance to families who need it to work towards our goal of accepting all students who are qualified to attend, regardless of financial situation. Feel free to contact us with any concerns - we want to make it work. Michele@ampcv.org
You will be asked for financial information once accepted to the camp.  
Camp Tuition
Full Payment ($1200)
Camp Tuition
4 month Payment Plan ($300.00)